Gruffalo in the forest
A 2d relief tissue willow sculpture created with Y3 pupils at St Saviours Primary, Poplar
Greek Mythology Sculpture
A colourful three headed dog created as part of a Greek mythology sculpture project
Underwater sculpture
Withy and paper sculpture of a giant squid built by pupils at Morningside Primary School, Hackney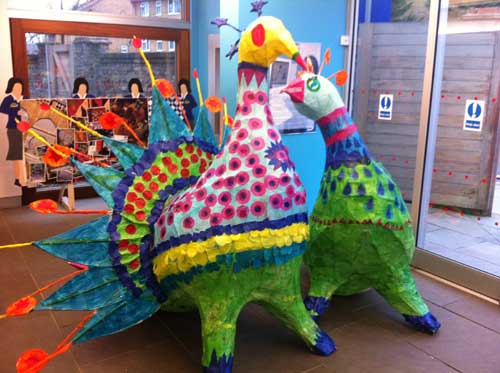 Pair of peacocks
A week long project for Bevington Primary School's artsweek. This pair looked great in the school foyer.
Roald Dahl Charachters
A Book week project to create some giant characters from the Enormous Crocodile.
Car Sculpture
One of three vehicle sculptures for a school carnival project.
Enormous Crocodile
A 5 metre long crocodile sculpture looking good above the school library.
Spitfire Sculpture
A large aeroplane withy sculpture created for a school carnival project.
Giant tree sculpture
This huge willow and paper tree was created for Bevington Primary School in Ladbroke Grove
Tree sculpture detail
Texture and pattern work on the tree sculpture leaves
Carnival Artwork
Some great Carnival wings created with pupils from the Croft Preparatory School, Worcestershire.
Dragon Sculpture
A relief Dragon sculpture created as part of a project for schools book week
Frog
A wall mounted frog built and decorated by Y2 pupils at St Saviours Primary School, Poplar.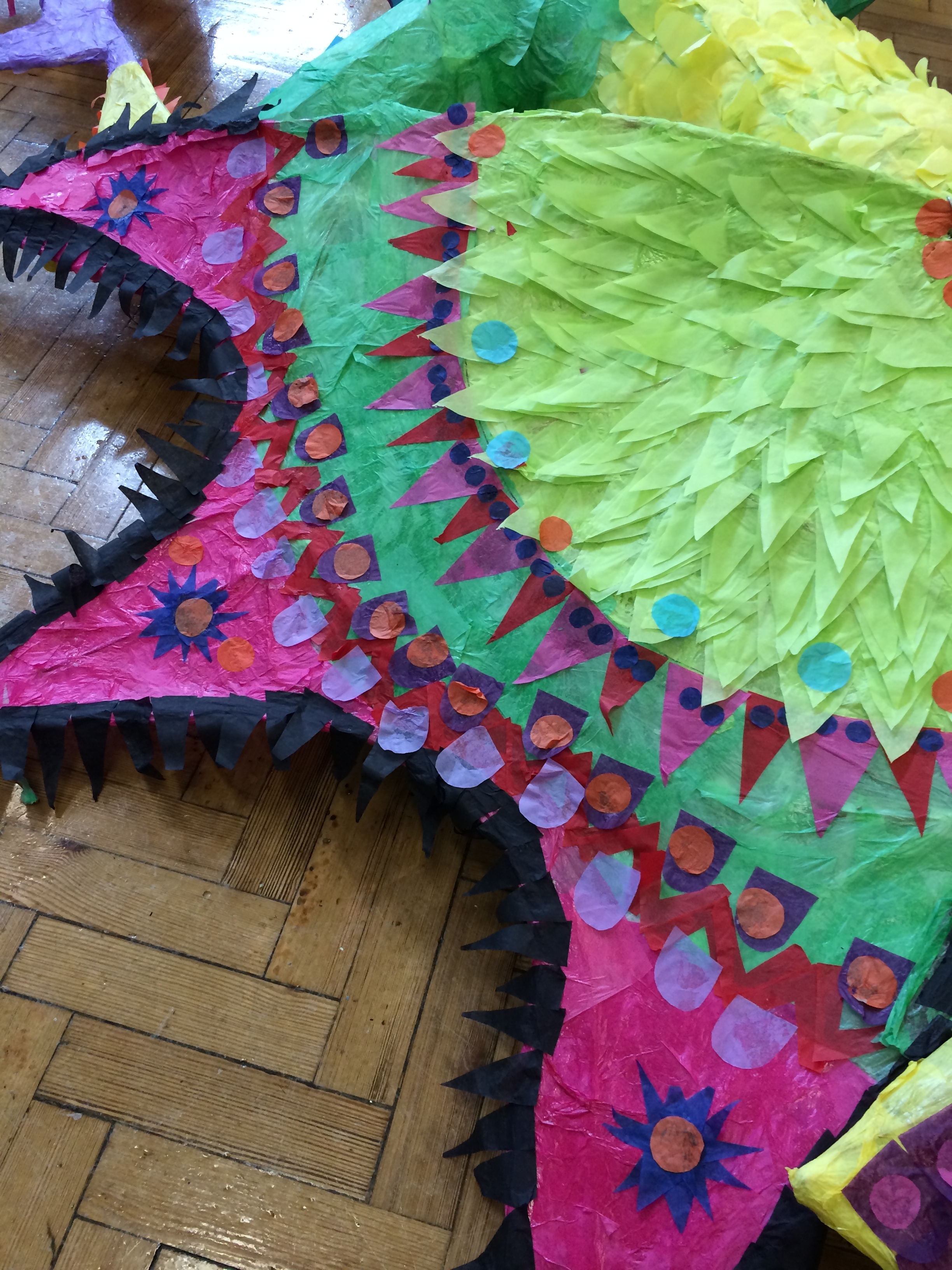 Dragon wing detail
Detailed pattern work with tissue paper on these large dragon wings.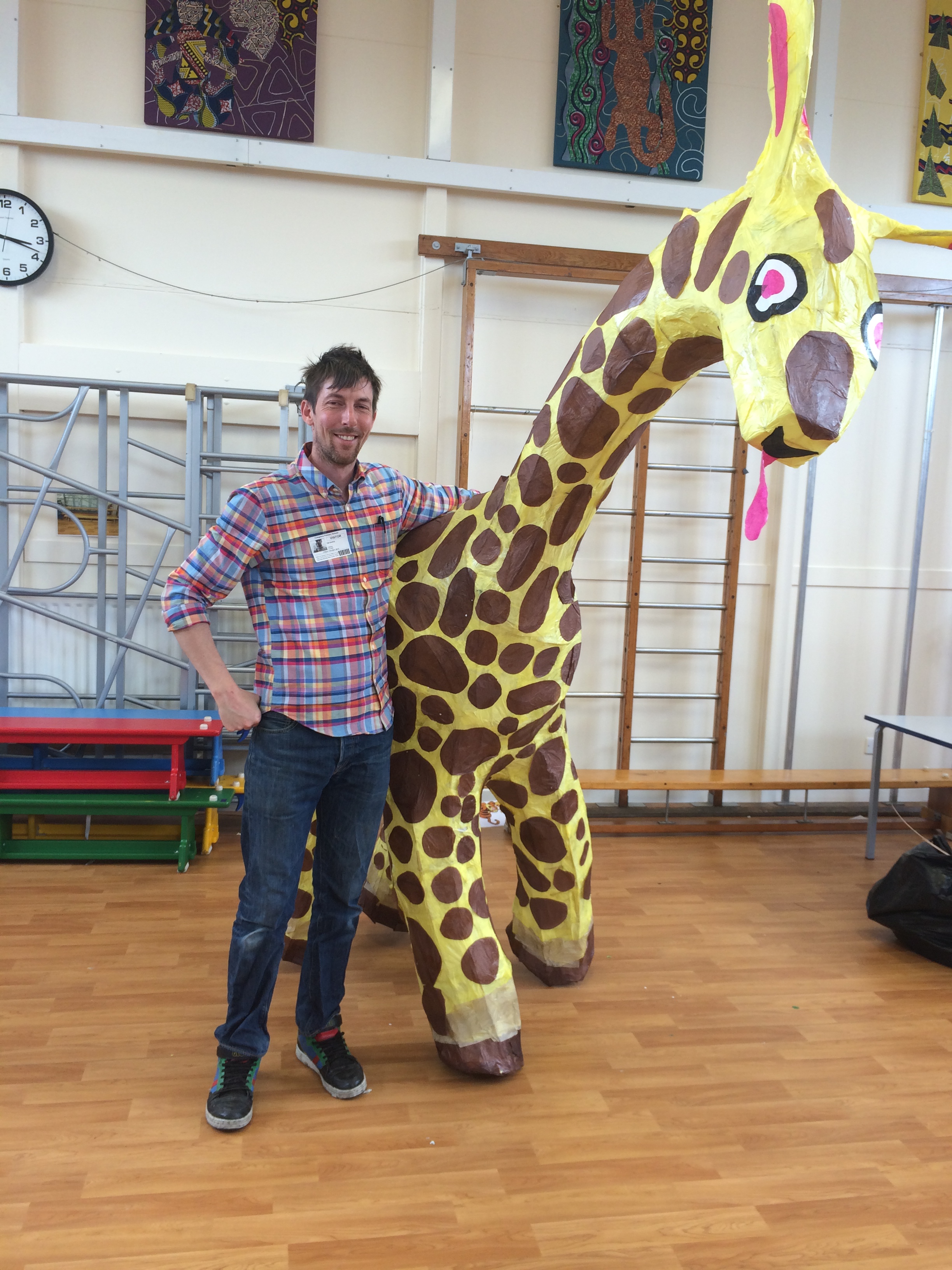 Giant Giraffe
An almost life size sculpture created as part of a project to create some African wildlife sculptures.