Lazer Cut Outdoor Art:
This innovative technique developed by Tim Davies Education transforms pupils artwork into exciting and durable playground installations. Designs are created in the classroom during artist led screen printing workshops. The prints are then translated into large scale lazer cut steel panels to brighten up school grounds.
Panels can be mounted onto virtually any surface and can be used to create signage as well as brightening up fences, gates and walls.
Living Willow:
Living willow structures are a great way to develop your school grounds and a great interactive project for the whole school to get involved in.
The structures can take virtually any form figurative or functional and typically include a few linked elements including domes, tunnels, archways and walls.
Willow structures can create a play space with summer shade or an outdoor classroom and gathering space big enough to accommodate a whole class group.
Structures also dramatically change through the seasons allowing a close up view of plant life cycles and growth.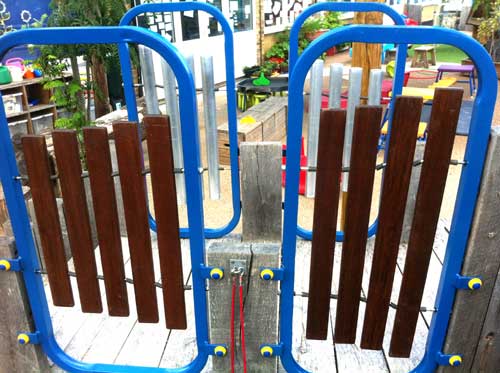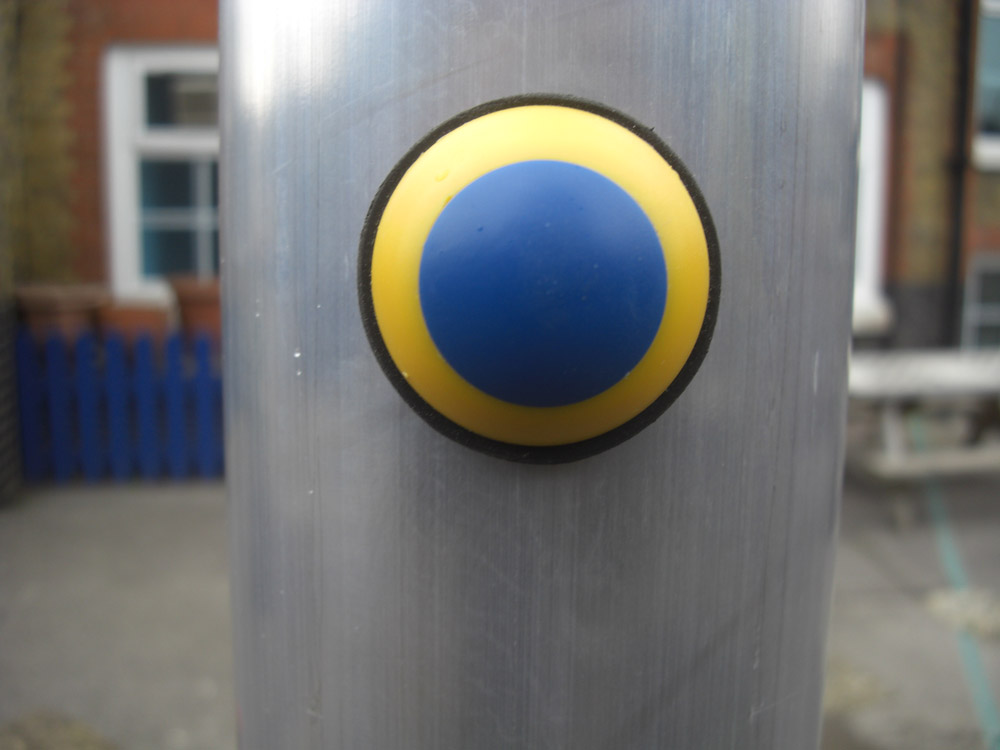 Musical Installations:
Outdoor musical instruments are an excellent way to bring creativity and learning into your school grounds and playground.
During the past ten years Tim Davies Design has custom made many such instruments including chimes, xylophones, hand drums and bat pipes amongst many others. Each instrument is custom made to fit into the structure of your school grounds and is built and installed by Tim.
All instruments are built to a high standard using powder coated steel, plastics and hardwoods capable of withstanding the rigours of many years of use and the British climate.